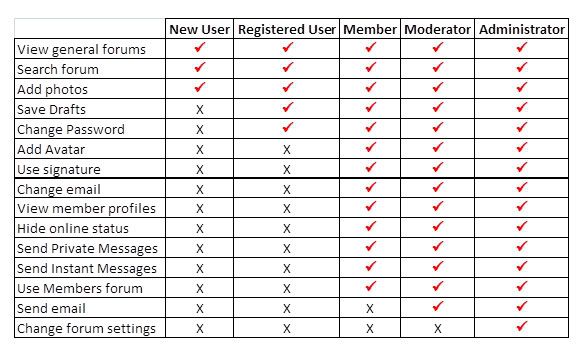 The user types are defined as:-
New User:
A newly registered user who has posted less than 6 times.
Registered User:
A user who has posted more than 6 times.
Member:
A paid-up member of Curracag, the Outer Hebrides Natural History Society.
Moderator:
A specially selected Member who is able to edit or delete other users posts. Moderators are also able to ban users.
Administrator:
Has the same priviledges as a Moderator but is also able to make technical changes to the forums.
If you think you have been allocated the incorrect user type please email:
admin@curracag-wildlifenews.org.uk