With calmer days during the month, it allowed the opportunity to set some nets during which time 15 Blackcap, a Yellow-browed Warbler and a Greenland Redpoll were trapped and ringed here in Askernish in a three day period. On the days when several hundred Redwing could be seen around the township, two individuals were trapped and ringed which were probably the nominate Scandinavian Redwing rather than the usual and expected Icelandic sub species.
On the machair, good numbers of Fieldfare (maximum 40) were to be seen as well as the unusual sight of 5 species of geese, Greylag, Barnacle, Brent, Pink-feet and the first six Greenland White-fronted Geese of the autumn which appeared on their favoured fields.
A Hoopoe was seen at Drimsdale (not by me) and after a Little Egret flew over Askernish, two were found together at Daliburgh the following day. This is probably the first multiple sighting of this species in the Outer Hebrides. 250 Whooper Swans were on the Lochs between Milton and Kilpheder, a Coot and 5 Pintail were also at Daliburgh and a Short-eared Owl was seen at Kildonan.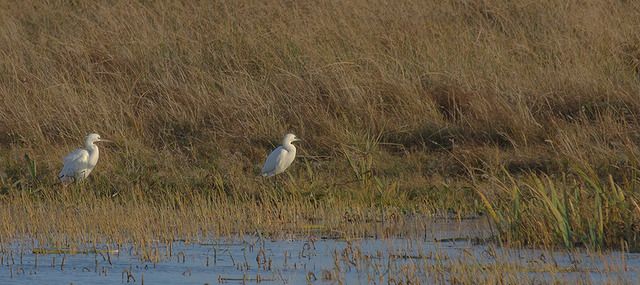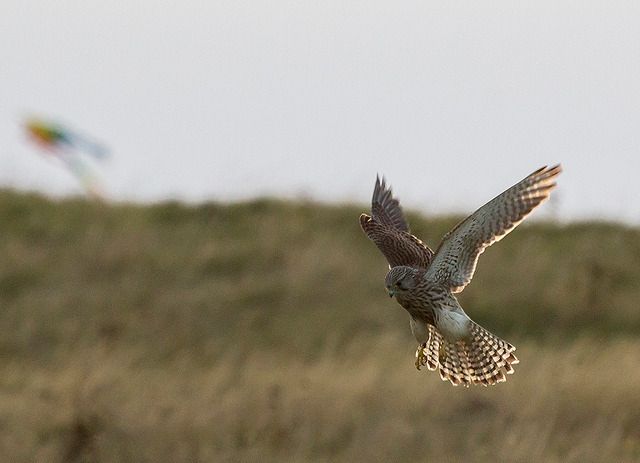 Our local Kestrel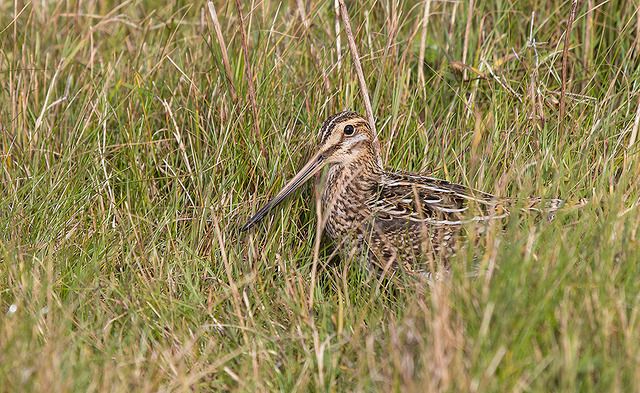 Snipe - trying to avoid the seemingly ever present shooting parties